We have introduced universal search, recent search history and recently visited pages to Operabase. With this update, users can now find almost everything they need quickly and conveniently.
Easy Access Search:
When you visit any page on Operabase, you will notice a search box conveniently located at the top of the page. This search box is always available, meaning you can initiate a search from any point on the platform, saving time and effort.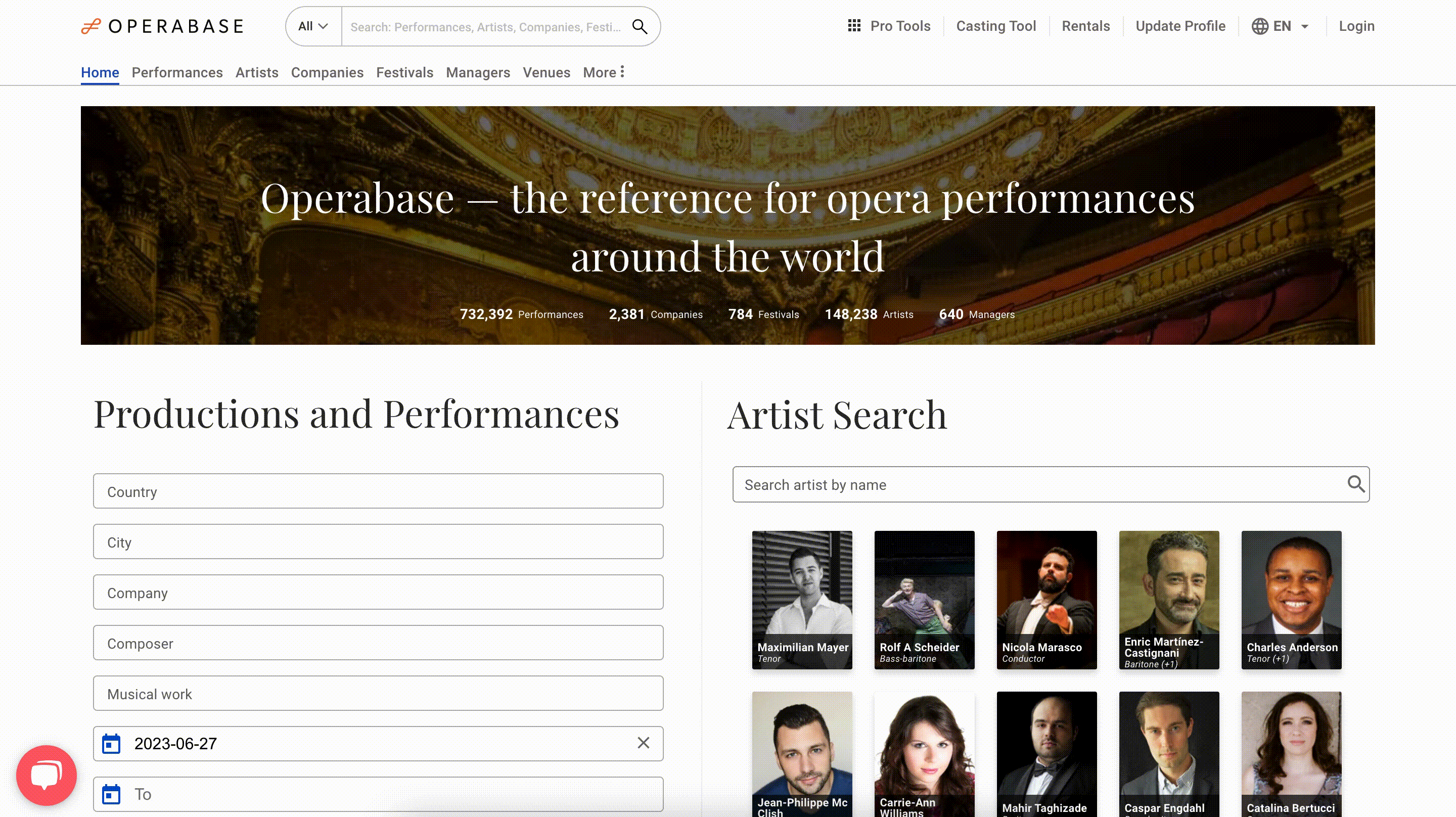 Recent Search History and Recently Visited Pages:
Clicking on the search box will open a dropdown menu displaying your recent searches and a list of recently visited pages. This feature enables you to revisit previous searches or pages with just a single click. It helps you easily navigate back to information you have previously accessed, eliminating the need to manually navigate through menus or perform repetitive searches.
Search Suggestions and Results:
As you start typing in the search box, Operabase will provide suggestions based on the characters you enter. These suggestions come from various categories of information available on the platform. Specific category matches will be displayed after the general suggestions, helping you narrow down your search.
To view comprehensive search results, you can either press enter or click on the search icon. This will take you to a dedicated search results page, where you can explore a wide range of information related to your search.
Performances, Tickets, and Video-On-Demand Listings:
If you specifically want to search for performances, tickets, or video-on-demand listings, Operabase offers category-specific options. Simply select "performances'' or "video" from the dropdown menu next to the search box. This helps narrow down the search results, making it easier to find the desired information quickly.
Narrowing Results with Category Selector:
Operabase provides a selector next to the search box. This allows you to choose specific categories such as Artists, providing tailored search results within that particular category. Utilising this selector can help you quickly find information related to a specific artist or category of interest.